Meet Andgo
Our mission at Andgo is to improve the lives of both our customers and employees. We do this by enabling meaningful and thoughtful work that simplifies complex interactions related to dynamic shift filling and vacation mapping.
We believe that as a team, we work best when we collaborate together. Andgo's teams thrive on exchanging ideas in an open and honest manner while having some fun along the way!
Check out a few of our team members here at the Meewasin Community Cleanup project!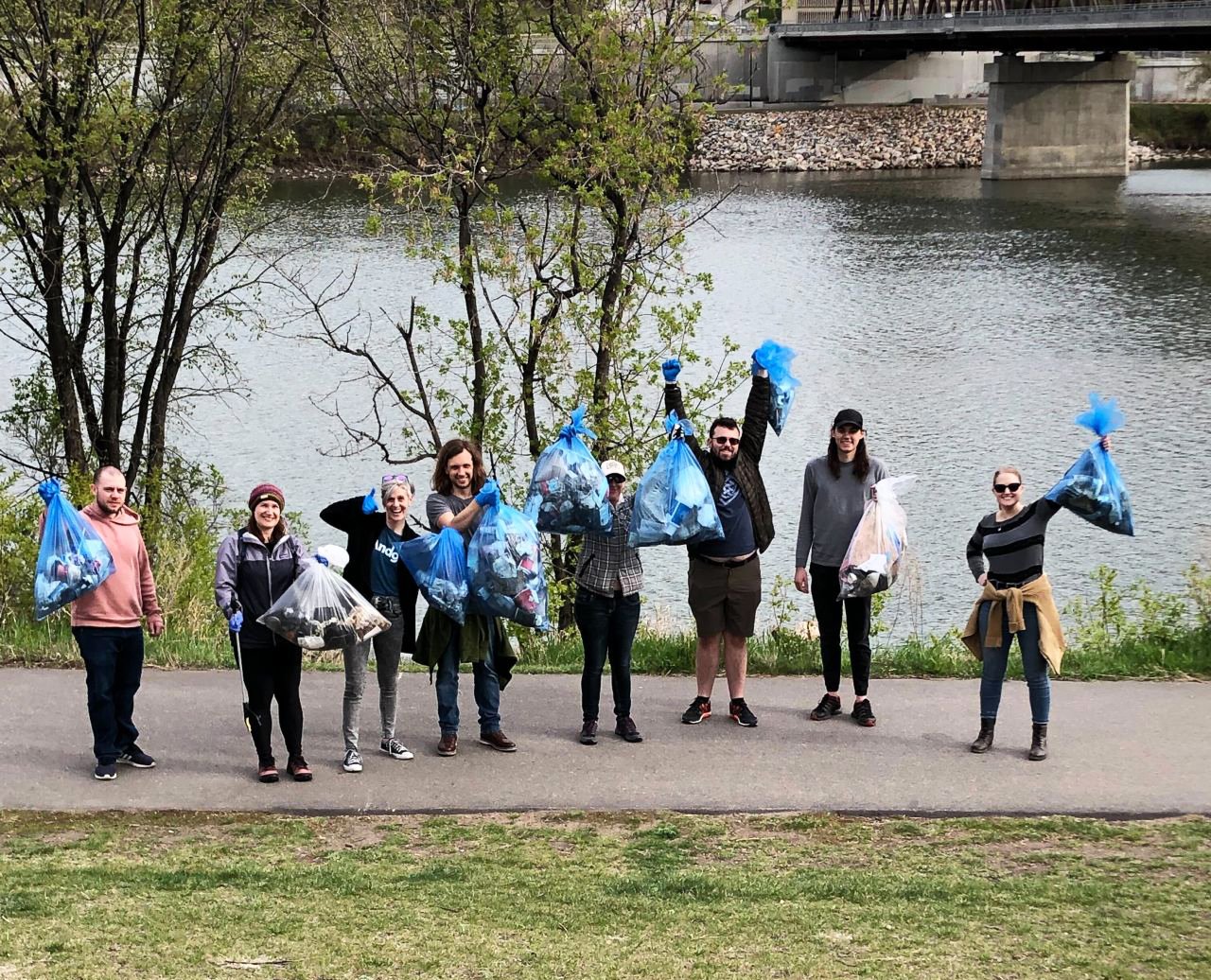 Andgo Awards & Certifications
D
Does the right thing
We are intentional and deliberate in determining the right course of action. We do what's right, not what's easy, even when no one is looking.
Does the right thing
E
Exhibits a growth mindset
We invest in ourselves, seek knowledge, and are open to change in order to lift our team. What got us here is not going to get us there.
Exhibits a growth mindset
S
Shows authentic self
We bring our whole selves to work. We have fun, support each other, and contribute positively to our shared culture. We are curious, not judgmental.
Shows authentic self
I
Innovate & Iterate
We thoughtfully experiment and dive into the unknown, knowing that even when we 'fail' it moves us forward.
Innovate & Iterate
G
Good people, helps first
We have a service-first mentality, whether it's helping a co-worker or a customer. We listen empathetically and add value to every interaction.
Good people, helps first
N
No ego
We give and receive feedback in an open and honest manner. We understand feedback is an important process of improvement and we are willing to change our views when presented with new information.
No ego
What Sets Us Apart
Our 3 Uniques
360° Expert Service Culture
We care. We are easy to work with. We help you achieve your desired outcomes.
Innovative Solutions that Grow with You
We meet you where you are. We are constantly evolving our offerings to grow with you.
Access to Our Community
We leverage the knowledge of our experience and community of thought leaders.
Timeline
Learn how it all started and where we are today.
Jan 2013
It Begins!
Andgo's CTO (Erik Fredriksen) begins consulting projects within healthcare scheduling in the province of Saskatchewan.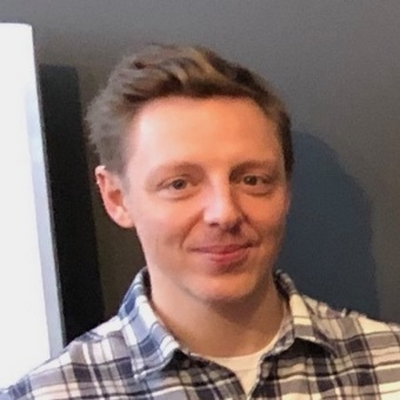 Jan 2014
NC Consulting Launches with Smart Call
The forerunner of Andgo, NC Consulting, starts out partnering with agencies. From here, Smart Call is created to tackle the problem of complex, high volume scheduling working primarily with the Saskatchewan Health Authority (SHA) in expanding their reach.
March 2015
Quick Dial is Created
Quick Dial is launched to empower employees to submit phone call requests through a highly intuitive system. Simultaneously, this system prioritizes these requests, improving efficiencies for schedulers.
Jun 2016
Expanding Outside of Saskatchewan
After building a reputation in Saskatchewan, the newly named NC Smart Call successfully onboards its first out-of-province customer. With proof of concept behind the product, focus is shifted away from agency work and the team concentrates on building shift filling automation tools.
Sep 2018
Vacation Mapping is Released
Vacation Mapping is launched to maximize annual vacation usage and reduce complex processing overhead.
Oct 2019
Rebrand to Andgo Systems
Driven by expansion in the number and scope of customers and product modules, NC Smartcall becomes Andgo Systems.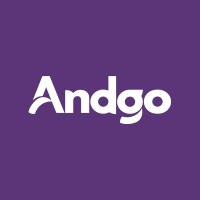 Aug 2020
Social Responsibility Committee Formed
Inspired by our core values, Andgo develops a dedicated Social Responsibility Committee to go beyond surface-level social media posts and prioritize making a real difference in our community.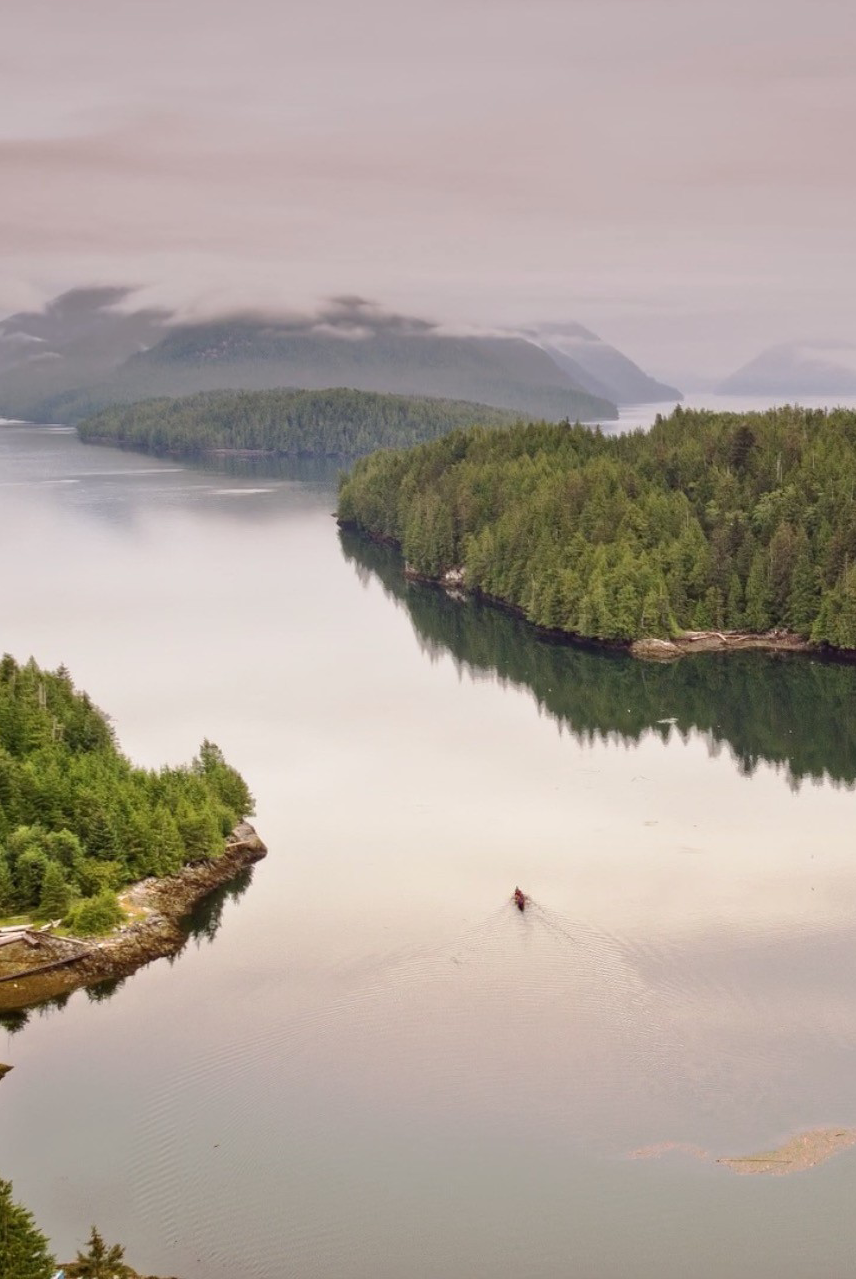 Oct 2021
Making Impact Operating in a Worldwide Pandemic
Andgo continues to thrive and grow during the pandemic, illustrating the power of our solution in solving real, significant challenges. This is evidenced by Andgo's pivotal role in province-wide vaccination rollouts, filling 58,000 clinic shifts across 4,000+ employees.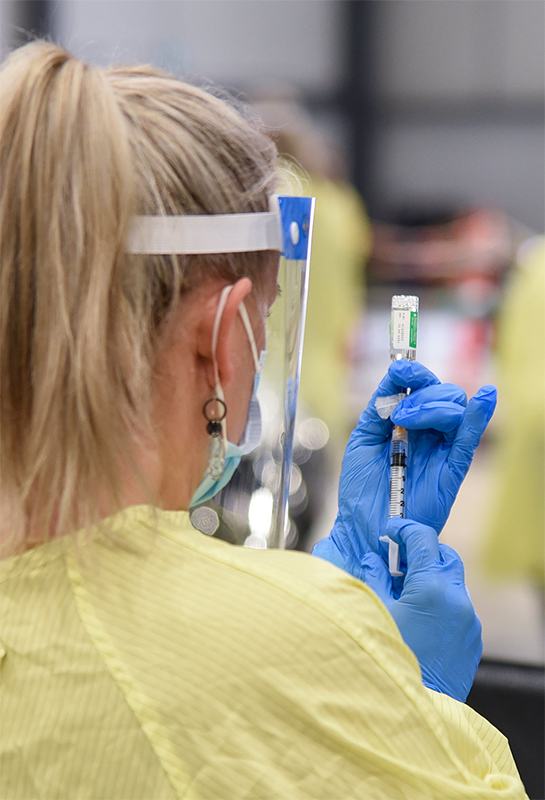 Nov 2021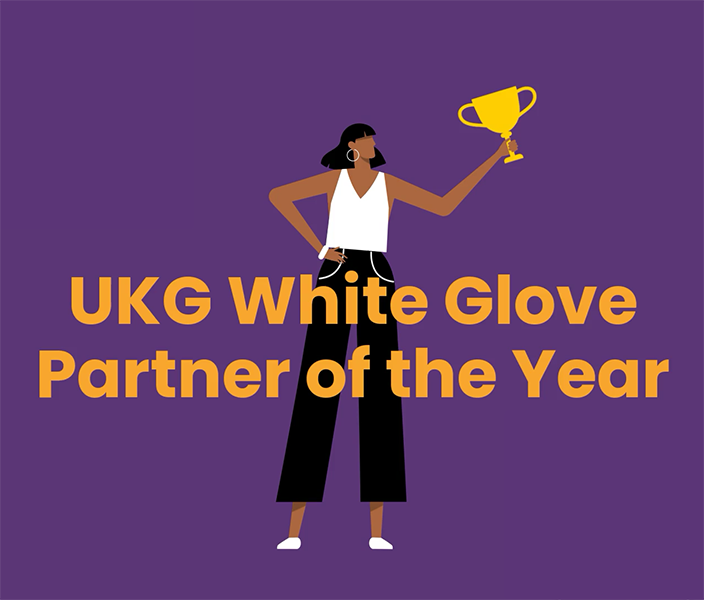 Dec 2021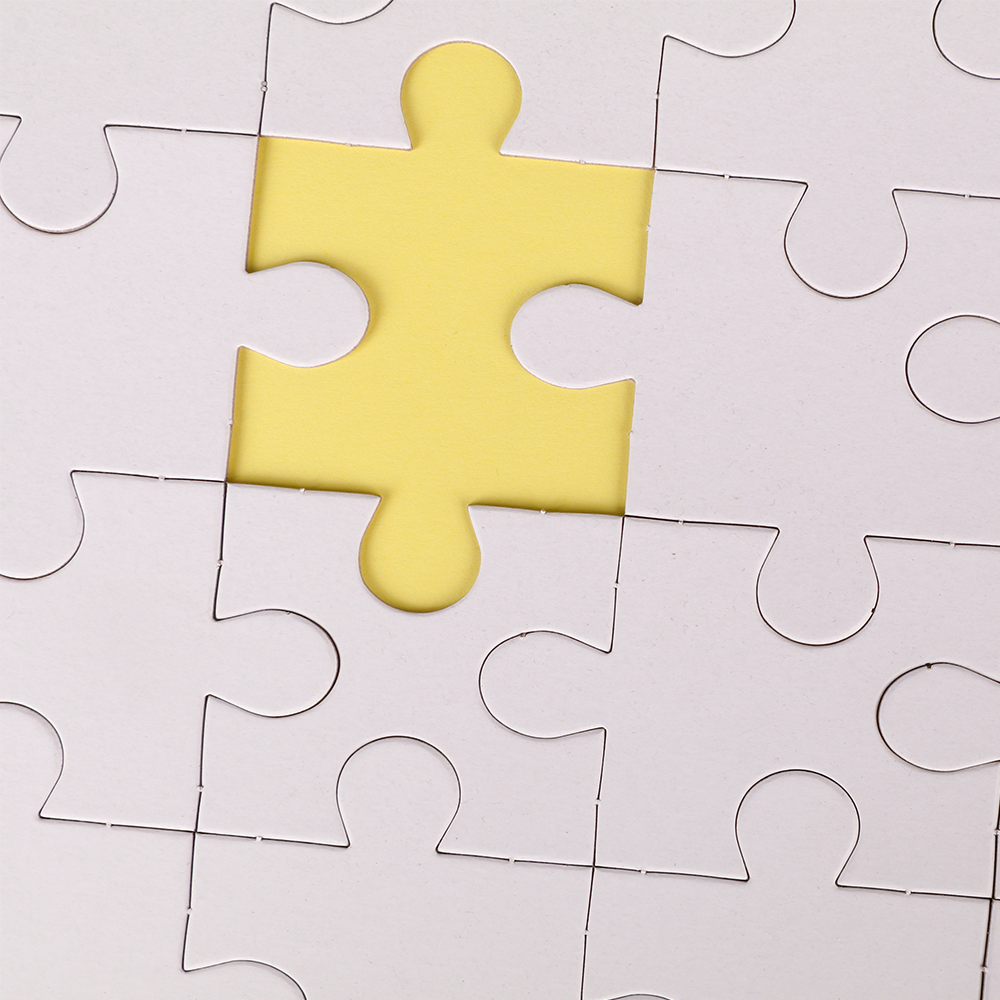 Dec 2021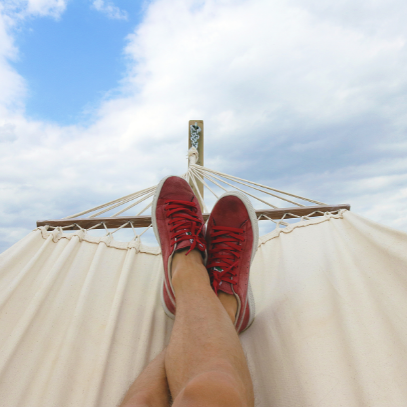 May 2022
50 employees reached
...and growing! Think you've got what it takes to join Andgo? Check out our careers page for the latest opportunities.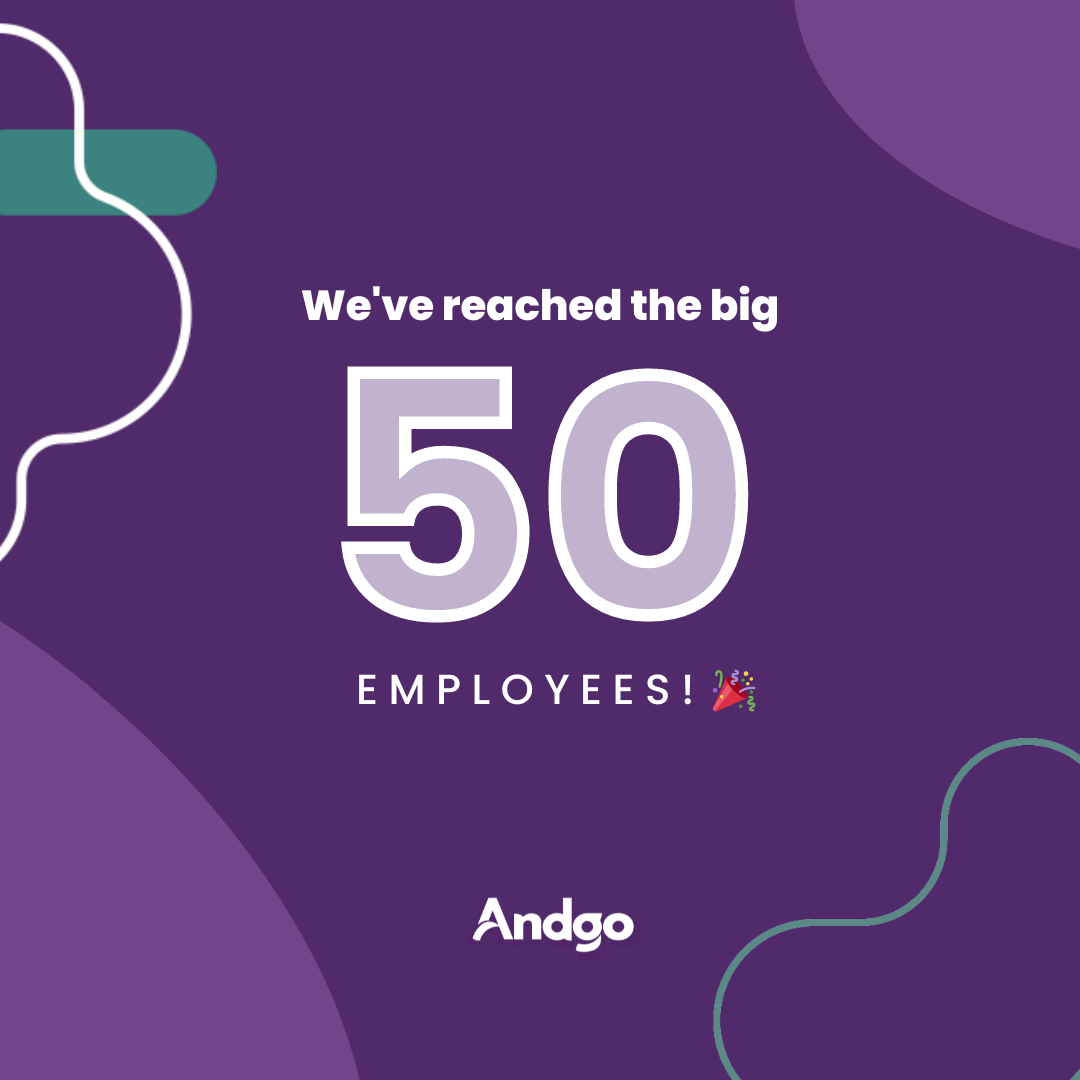 Jul 2022
Andgo Charity Auction Raises Over $18K for Local Charities
With the help of our generous employees and community partners at UKG, Wiegers, Google, and Blue Cross, Andgo was able to "Give Back By Design" - donating over $18K to local charities.
Aug 2022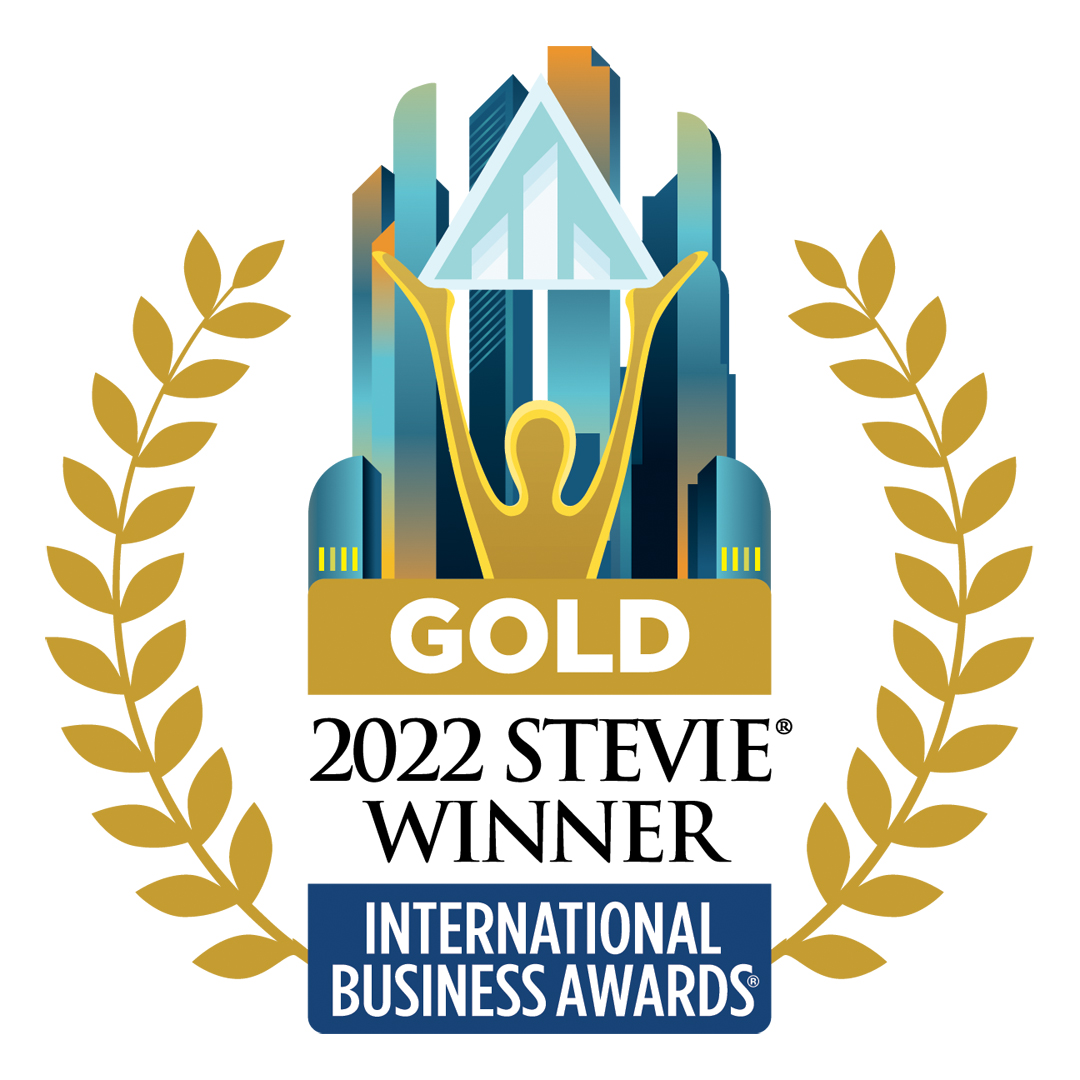 Oct 2022
Andgo Becomes Great Place to Work Certified
After a thorough, independent analysis conducted by Great Place to Work Institute® Canada, Andgo is proud to be Great Place to Work certified! This certification is based on direct, anonymous feedback from employees and we're thrilled that our team thinks Andgo is a great place to work!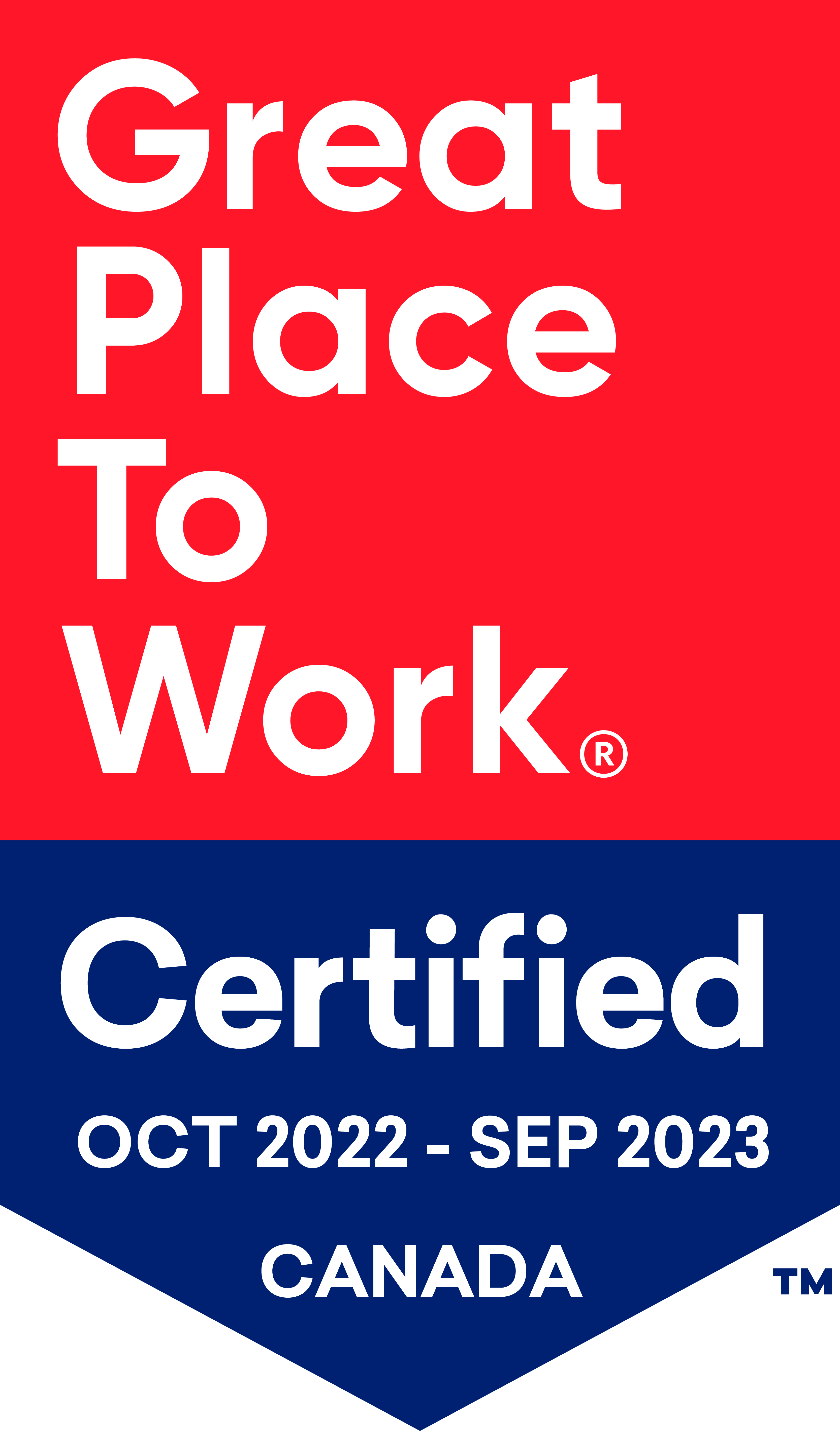 Nov 2022
Andgo Achieves SOC 2 Security Compliance
Service Organization Control (SOC) is an auditing procedure to ensure that an organization securely manages data. While Andgo has always followed strict privacy and security processes, this certification provides data safety assurances to our customers and streamlines our security review process.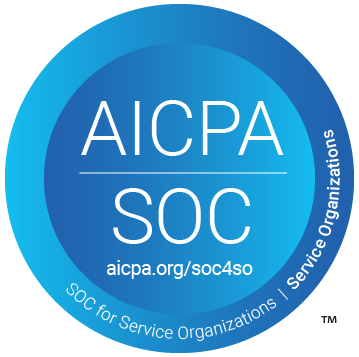 April 2023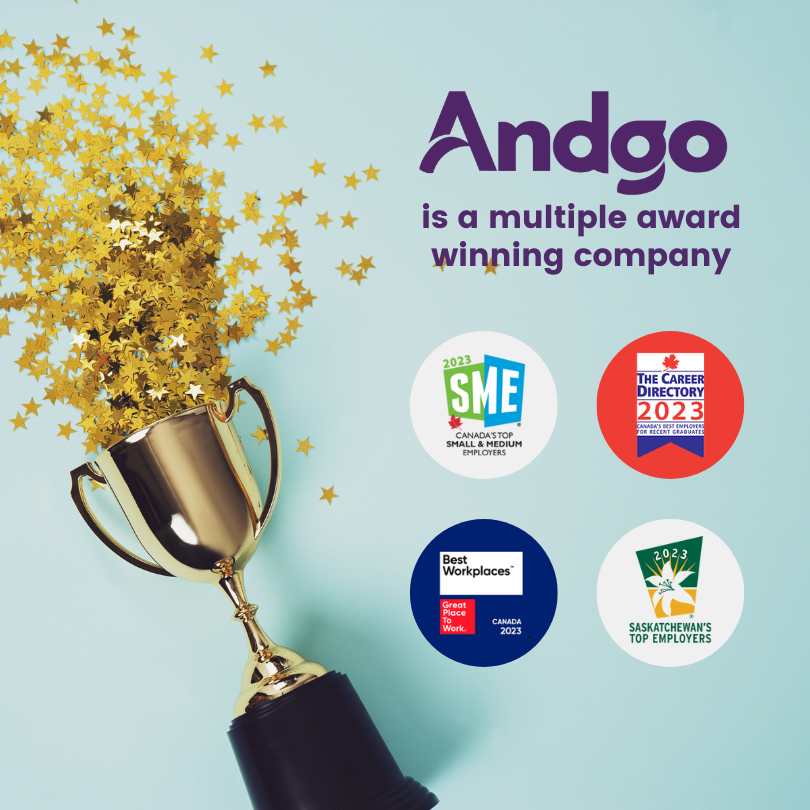 Our Leadership
Meet the Team
💪 Think you've got what it takes to join Team Andgo?