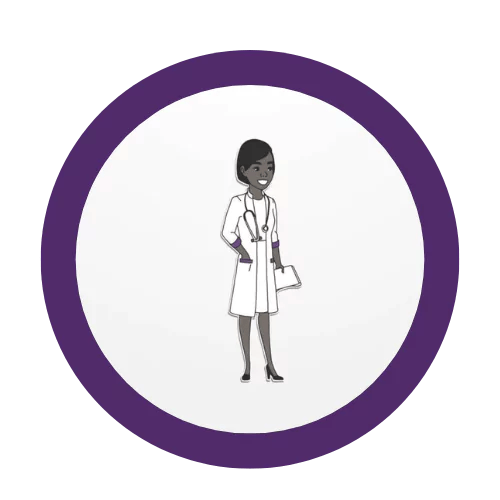 The experienced Chief Nursing Officer who's committed to helping her team and delivering ROI to the organization.
Learn how Andgo helps her increase her bottom line and improve flexibility and satisfaction for her team.
Meet Sienna, an experienced and results-driven Chief Nursing Officer with a deep understanding of the challenges in healthcare staffing. One of these challenges is in staff adoption of new technology and processes. Despite recognizing the need for change, she struggles to overcome hesitancy and ensure widespread adoption among the staff. In recent years, Sienna has also seen a significant increase in staff turnover. This trouble retaining skilled professionals leads to staff shortages and increased reliance on expensive agency labor. Luckily, Andgo is here with the solutions she's been looking for! With Andgo's user-friendly interface and intuitive design, adoption from staff is welcomed with open arms! The platform enables a seamless and easy-to-use shift filling experience, and provides just as many benefits to Sienna's staff as it does to the organization as a whole. With increased staff adoption and engagement, Sienna helps drive improved staffing practices, streamlined operations, and enhanced communications, leading to better outcomes for both staff and patients. With Andgo's intelligent platform, Sienna has more visibility into staffing needs, enabling her to quickly identify risks and vulnerabilities and reduce the organization's reliance on costly staffing agencies. Mitigating the impact of understaffing improves staff satisfaction, and helps reduce burnout-related turnover, allowing Sienna to confidently fulfill her role, knowing that Andgo's intelligent platform has her and her staff well-supported. Discover how Andgo can transform your healthcare organization! Contact us at success@andgosystems.com or visit our website to schedule a demo.
Let's Connect
Curious about how Andgo could help your organization save time and money?
We'd love to learn more about your challenges and give you a virtual tour!