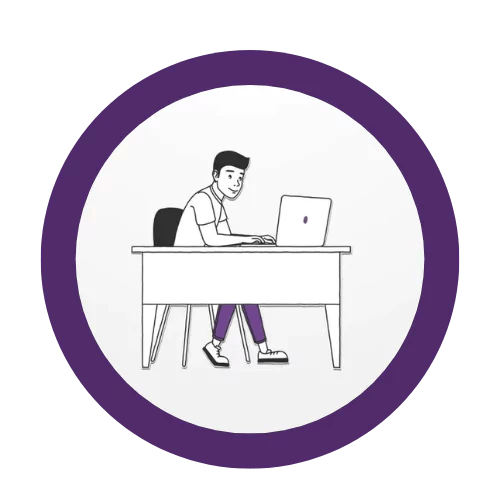 The data-driven problem solver who's eager to help his frontline coworkers provide better patient care.
Check out the video below to see how Andgo helps streamline data processing, giving him more time to dedicate to supporting his colleagues.
Meet Saad, a problem solver at heart who always seeks out new opportunities to optimize processes and enhance efficiency. Saad's role revolves around data, and he faces the constant struggle of managing errors and discrepancies in uploads. The manual effort required to rectify these issues is time-consuming and prevents him from focusing on more strategic tasks. To make matters worse, his current system doesn't have an easy way to share data and insights with his team. So once he's corrected the data and it's ready to share, there's no effective way to communicate it across the team. Don't worry Saad, Andgo has the solution! Andgo's automated workflows eliminate the need for manual data entry, streamlining the process of collecting and syncronizing the data, while also significantly reducing errors. With fewer errors entering the system, Saad spends less time correcting data discrepancies and more time focused on critical tasks, leading to increased productivity and efficiency in his role. Andgo's solution also empowers Saad to extract configurable and meaningful data, enabling him to uncover valuable insights for his team. Saad experiences a new level of efficiency and confidence in his role. With advanced reporting capabilities and configurability, Saad can efficiently gather and share the information required to drive informed decisions. Experience the power of Andgo in streamlining your staffing and data management processes. Contact us at success@andgosystems.com or visit our website to learn more.
Let's Connect
Curious about how Andgo could help your organization save time and money?
We'd love to learn more about your challenges and give you a virtual tour!