The "What's In It For Me?" Guide to Intelligent Automation
Learn how to improve staffing and scheduling processes organization-wide through the power of intelligent automation.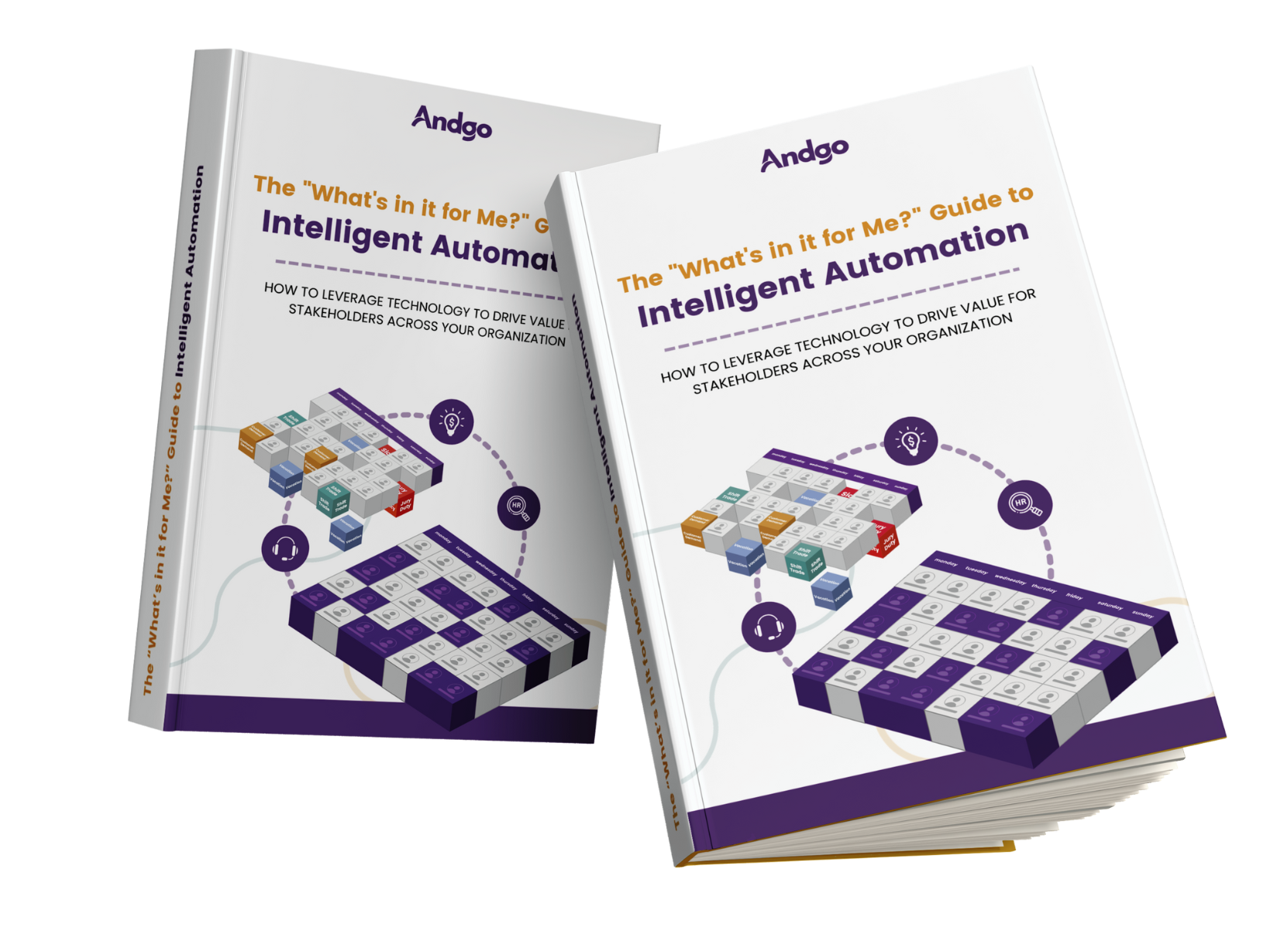 What You Will Learn:
Deep dive into the scheduling challenges that high-volume, complex organizations face


Which organizations are the best fit for intelligent automation solutions


What areas in your organization will see the most impact from intelligent shift fill automation


Real life healthcare case study and example of cost savings and efficiency


Tips for a successful implementation


Role-specific FAQs to answer any remaining questions
How can employers improve their staffing and scheduling processes?
Our new eBook, "The 'What's In it For Me?' Guide to Intelligent Automation", breaks down the benefits of Andgo in specific roles within and organization. From human resources, to finance, to schedulers & employees, our eBook dives into the countless ways Andgo's Intelligent Automation Suite can help your organization succeed.
Why more efficient scheduling should matter to you:
Reduced Burnout
Improved Retention
Greater Flexibility
Reduced External Labor Costs
Learn how to impact efficiency in your organization across ALL departments.
Get Your Free Download
Ready to Improve Workflows and Learn What's in it for You with Intelligent Automation?